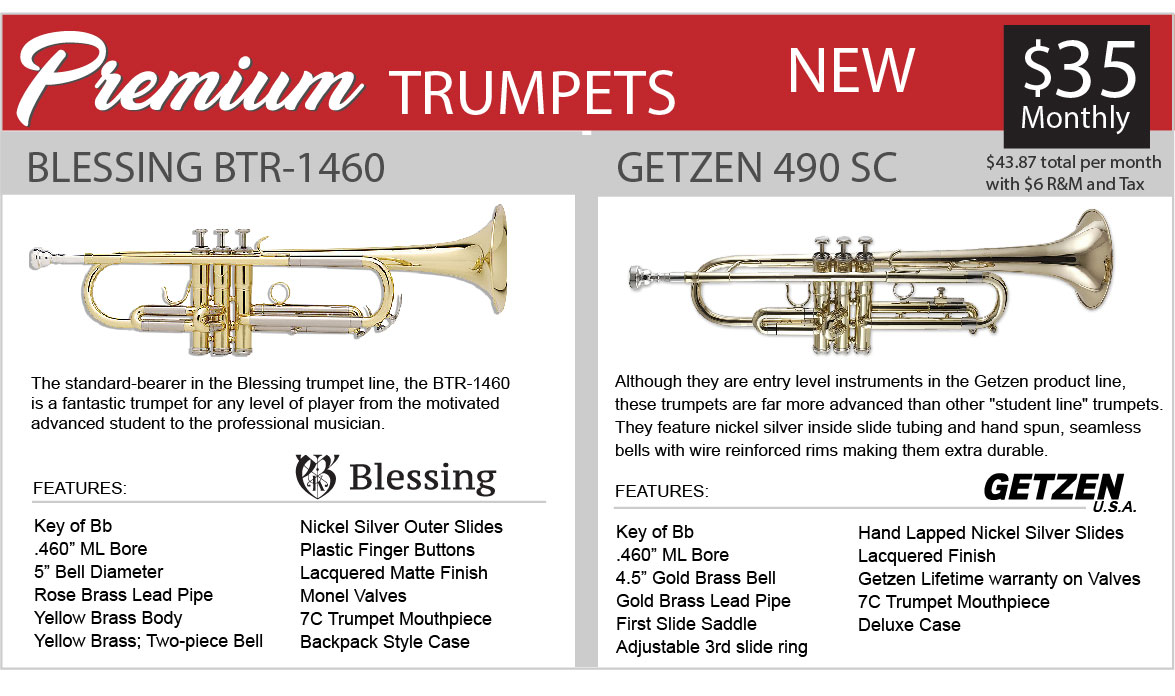 All instruments are band director approved.

100% of your base rent payment goes toward the purchase of the instrument.

ZERO INTEREST - with zero interest you will save considerable money. We might be the only rental program in the country that is interest free.

Rental periods are one month. Uptempo will set up a recurring auto payment using the credit or debit card you provide. Once the instrument is paid off or you return it, the payments will stop.

Cancel - You may cancel at any time. Simply return the instrument.
If your child switches instruments, all your payments will transfer.

With our repair and maintenance program, you don't have to worry about accidental damage or unexpected repair costs.

Wherever you choose to get an instrument, the most important thing is that it can be serviced by a local shop. Many budget horns from the internet are not serviceable.

Instruments are like cars. They need regular periodic servicing to work properly. When a quality instrument is maintained, it can last for many years.